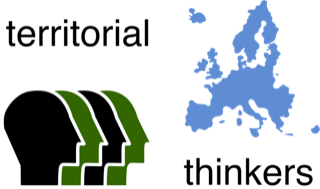 Imprint
Spatial Foresight GmbH

Phone: +352 691 87 32 49
E-mail: mail@spatialforesight.eu

7, rue de Luxembourg
L-7330 Heisdorf
LUXEMBOURG

Société à responsabilité limitée
R.C.S. Luxembourg B131066
TVA 2007 2441 835
LU 22004638


Limited warranty
The Spatial Foresight GmbH takes every effort to ensure that the information published on this web site is accurate. However, the Spatial Foresight GmbH cannot accept any liability for the accuracy or content. If errors are brought to our attention, we will try to correct them.
The Spatial Foresight GmbH makes every effort to check the information available on the website. It is always wise for users to run an anti virus program on all material downloaded from the Internet. The Spatial Foresight GmbH cannot accept any responsibility for any loss, disruption or damage to your data or your computer system which may occur whilst using material of the Spatial Foresight web site.


Third-party sites, products, and services
The mention of specific research institutes, universities, public institutions and private organisations does not imply that they are endorsed or recommended by the Spatial Foresight GmbH in preference to others of a similar nature that are not mentioned.
The Spatial Foresight web site may contain links and references to third-party web sites. The linked sites are not under the control of the Spatial Foresight GmbH, and itis not responsible for the content of any linked site or any link contained in a linked site. The Spatial Foresight GmbH provides these links only as a convenience, and the inclusion of a link or reference does not imply the endorsement of the linked sites.