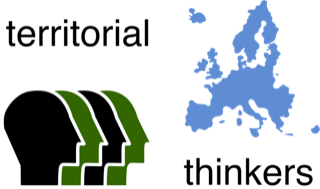 Territorial Thinkers – the Team
Territorial Thinkers is an independent platform of experts, highly experienced in European, national, regional and local policy development with a territorial dimension.
Derek Martin is a renown advisor in international spatial planning. Among others he was Secretary General of the International Federation for Housing and Planning and head of the divisions in charge of cross-border and territorially relevant European policies at the former Dutch 'Ministry of Housing, Spatial Planning and the Environment'.
Peter Schön is a well-known policy-oriented scientist in the field of European spatial planning and international urban development. In the capacity of his previous position as head of the division for European spatial and urban development at the German Federal Institute for Research on Building Urban Affairs and Spatial Development (BBSR), he was involved in many European policy processes and research studies.
Peter Mehlbye is a key figure in European territorial development and spatial planning. He has in various contexts pushed for a European perspective in the development and policymaking for different types of territories. Most prominently he did so as director of the ESPON programme, bringing territorial evidence into European, national and regional policy making. Before that we worked for the European Commission (DG REGIO) and the Danish Government.
Kai Böhme is founder and director of Spatial Foresight, a private consultancy and independent think tank in the area of European territorial policies and research, with its main office in Heisdorf (Luxembourg) and branch offices in Berlin (Germany) and Paris (France). Spatial Foresight provides territorial policy support and research to a wide range of European, national and regional clients.