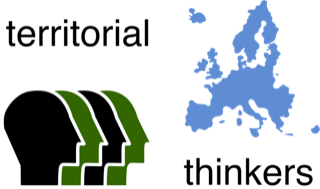 KREMER - the Territorial Thinkers' Blog
KREMER is a platform where proponents of territorial thinking and a territorial approach to European and transnational policy development can express their opinions, ideas, recommendations and personal thoughts on this many-sided and complex subject. The postings on KREMER are, of course, the opinion of the individual author(s).
The aim of the KREMER blog is twofold:
to bring the knowledge and insight of experts across to the broader group of territorially relevant policy-makers, and
to stimulate debate and cross-fertilization of innovative ideas for place-sensitive policy development between such experts and policy-makers.
Your contribution to KREMER could be a reaction on one of the Territorial Thinker Briefings or a 'stand-alone' blog on a territorially relevant issue you find particularly important or insufficiently exposed. You are invited to send your contribution, which should be between 600-800 words, please do contact us.
KREMER refers to Gerard de Kremer, a Flemish cartographer, geographer and cosmographer, better known as Mercator for creating the 1569 world map based on a new projection.