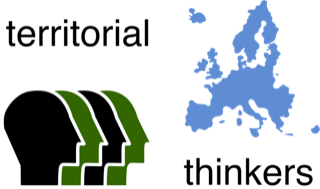 KREMER December 2019
Rural truth(s)?
Guest contribution by Kaisa Lähteenmäki-Smith
As Finland contemplates its future development in light of its declining birth-rate, ageing population and low immigration, questions reverberate around future perspectives and aspirations in respect of the ability of public policy to impact these developments. While changes in the age structure of Finnish society become more pronounced, the scale of this challenge is presented in a recent population projection showing that there will be a total of 16 municipalities with over 100 retired people per 100 working-age people by 2040. The shrinking workforce and the growing number of retired people provide a potentially significant challenge with Finland set to become, from a demographic point of view, the Japan of the North by the 2030s, where the population will shrink and the dependency ratio will decline (e.g. Aro, Rasmus & Aro, Timo (2019): Blog - Population projections are political dynamite, MDI Blog.)
Such projections have given rise to active debate. Whilst there is a clear risk of equating forecasts with facts and with equating ageing with rising health care expenditure, and the rising cost of ageing for the health care system has even been called a red herring, as the relative cost of the final years prior to death is the "high-cost" factor in the equation (e.g. Peter Zweifel, Stefan Felder, Markus Meiers (1999): "Ageing of population and health care expenditure: a red herring?" Health Economics, 1999, 6, 485–96), there is also a welcome trend seeking new perspectives and ideas for the future, in a society where regional shrinkage is a fact, but many positive opportunities and strengths are also easy to identify. Though this may seem difficult to believe for Finns themselves, especially in the dark days of early winter, when even the southern parts of the country enjoy only about 5 hours of sunlight and public debate resonates with negative messages across the board, but positive opportunities do exist for global leadership in stability, functionality and even happiness (Finland in international rankings, e.g. https://toolbox.finland.fi/your-basic-finland-facts/). Discussion on how to promote the more positive aspects of societal discourse and potential for vitality for the common good across Finland's regions and local communities has also become active, as have the thoughts on how to identify and develop the elements of good life even in the shrinking regions.
To promote a positive message in the circumstances of negative messages being the norm takes courage. Tytti Määttä, Mayor of Kuhmo, a municipality on the Finnish-Russian border, and Finland's most influential spokesperson for rural areas, recently published an excellent column "Vitality to the countryside with a five-point programme". The beauty Tytti's blog was in its ability to raise the bar for future optimism in Finnish rural areas, but equally it functioned as a healthy reminder to anyone working with regional development anywhere that we are all ambassadors of our countries, cities and local communities and the narrative we choose to promote, resonates beyond our immediate surroundings and can impact the choices made by individuals, organisations and companies to invest and to engage. Since not all of you may be daily followers of this fine publication Maaseudun Tulevaisuus (publication aptly called "The Future of the Countryside"), and with Tytti's permission, I will paraphrase and build on her points here (relating to the rural areas) and consider them in the broader perspective of the good life in shrinking regions. I think they provide excellent reminders and positive encouragement and motivation for us all, whether speaking of Finland, or anywhere else.
1) Don't feed into a negative cycle and lack of vision
It is important to know the course of history, to keep an eye on future forecasts and to be sensitive to the developing megatrends around us. But do not let the forecasts paralyse you into acceptance and inaction. Such forecasts are projections of what may happen, if we do nothing, not a statement of unalterable truth. A lack of future prospects and vision will stifle all development. This is why we should work across the disciplines and policy sectors to have a critical and evidence-informed debate on possible future scenarios and alternative visions for regional development beyond the one-dimensional narratives of growth and immigration for instance, finding concrete actions and measures unleashing the potential of the European Green Deal and SDGs, for instance.
2) Talk about the qualitative aspects of development and live in the present
While bearing in mind that according to current forecasts, Finland is experiencing population decline, demographic indicators are just one indicator among many. Perhaps we simply need to broaden our perspective: investigating and visualising these complementary indicators, e.g. for wellbeing, participation and quality of life, for example, could help us create a more positive outlook. The scale of analysis is significant: we should fully explore the possibilities of both big data and thick data, as identifying options requires both the understanding of what and why, as well as the who and to what effect. Thick data can thus help to making statistics and big data understandable by contextualising and narrating the context. Thick Data may be the best method for mapping unknown territory and communities and organisations are well advised to resort to it when they want to know what they do not already know and to access something that is essential for identifying options and action, namely inspiration.
3) Tackle the challenges and seize the moment
We as experts, policy-makers, as well as political leaders are more than aware that significant challenges exist. Rather than hiding from the challenges, we should be bold and tackle them head on. We should leave no stone unturned in coming up with new solutions; build networks and be inspired by good practices, wherever you find them. The solutions, practices and inspirational answers beyond the obvious may be found in unexpected locations. It is advisable therefore to look beyond the smart, into what constitutes the wise and long-term, to what is sustainable rather than simply agile or efficient in the short-term. Solutions and inspiration can be found in surprising places and often bridging the rural-urban divide can help to restructure our questions in ways that help us to reach beyond the usual suspects and predetermined stakeholder groups. One of my favorite stories is the skateborders becoming urban activists, as recounted in Timo Hämäläinen's blog.
4) See the potential and exploit the opportunities
"You live in the smartest and happiest country in the world", reminded Tytti Määttä us Finns. "See the opportunities around you, encourage young people to seize them and let's build on them together. The world is your oyster". Especially when working towards future visions, we should also make sure we engage with future decision-makers. At MDI this means, for instance, accompanying our annual local government survey with "Municipal Survey Junior", which seeks to gauge the views of our future decision-makers, through youth councils and organisations representing the younger generation of future decision-makers. It is, after all, common wisdom that asking the right questions may be even more significant than finding the right answers. We need to get better at designing the agenda and formulating the questions together.
5) Spread positive messages
Most people across the globe have probably never heard of your region. You can decide what kind of image of your home region is promoted – let's spread a positive message because such messages tend to feed into positive development. We would love to hear from you: what examples of bold and encaging dialogues and deliberations for rural development and shrinking regions can you share that help to spread hope? These messages are worth sharing and actively promoting. Because truth be told, there are a lot of positive stories out there that need to be told. In the spirit of Christmas, why not spread inspiration and hope.
This blog is based on Tytti Määttä's blog of 11th December 2019: http://www.maaseuduntulevaisuus.fi/mielipiteet/vieraskolumnit/artikkeli-1.757296)
and Kaisa Lähteenmäki-Smith's blog "The Finnish Way" of 12th December: https://phenomenalfinland.blog/.
About the author:
Kaisa Lähteenmäki-Smith is a political scientist (PhD) working with public sector innovation and regional development at MDI, Helsinki, Finland.